KANSAS CITY, Kx. – The Northwest Missouri State Bearcats have given their fans an early Christmas gift.
The Bearcats jumped out to a 27 – 0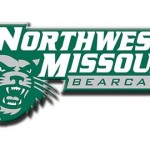 halftime lead then played stout defense to defeat Sheppard University of West Virginia by a score of 34 – 7. The win makes Northwest Missouri State the NCAA Division II football champions for the fifth time since 1998 and ties the record for wins held by North Dakota State.
Governor Nixon also profited by the win by way of a friendly wager with West Virginia Governor Earl Ray Tomblin. Nixon who wagered, Toad Holler Barbeque, will be rewarded with West Virginia apples.