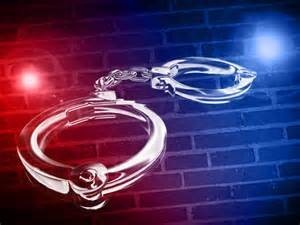 GREENE COUNTY, Mo. – A Springfield man wanted for numerous warrants has been arrested and is being held on bond in the Greene County Jail, Sunday, March 20, 2016, at 10:57 a.m.
According to the Missouri State Highway Patrol arrest report, John A. Riley, 34, was arrested for 2 felony warrants out of Greene County for 2 counts of forgery and tampering with a motor vehicle, 2 misdemeanor warrants also out of Greene County for driving while revoked and leaving the scene of a crash, 4 misdemeanor warrants out of Branson for driving while revoked, defective equipment, no proof of insurance and open container.
Riley also received new charges today; misdemeanor possession of marijuana, misdemeanor possession of drug paraphernalia, driving while revoked, no proof of insurance, and no license plates.
Riley was transported to the Greene County Jail where he will await bond.