CASS COUNTY, Mo. – A Warsaw woman is being held without bond after a pursuit in Cass County last night.
Around 10:00 Thursday night, a trooper attempted to stop Rebecca Parrish, 34, for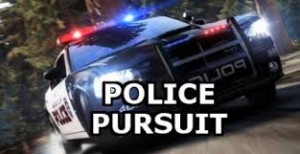 traffic violations and she sped away. After a short pursuit, Parrish stopped and surrendered to authorities. The report from the Missouri Highway Patrol says it turns out Parrish had a felony warrant in Cass County, four misdemeanor warrants in Belton, three in Grandview, two in Raytown and thirteen from the Kansas City Police Department.
Along with resisting arrest, she was also alleged to be in felony possession of methamphetamine, driving while revoked, careless driving, no seat belt and no insurance