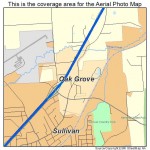 OAK GROVE, Mo. – The Oak Grove Board of Aldermen will gather Monday evening, May 16, 2016,  for a regular session with a number of agenda items to attend to.
They include the presentation of the fiscal Year 2015 audit by Westbrook & Co. There will also be discussion, consideration and possible action taken regarding an architectural services agreement regarding the aquatic center, police department and city hall design.
The board may also decide on whether to include a local titling tax issue on an upcoming ballot.
The Aldermen will meet at the Oak Grove Civic Center, 2100 South Broadway, at 7 p.m.