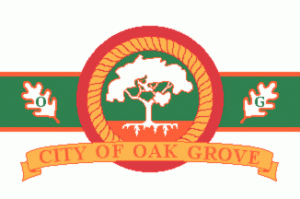 OAK GROVE, Mo. – The Oak Grove Board of Aldermen will meet in regular session Tuesday evening, February 20, 2018 at the Oak Grove Civic Center.
New business will include discussion and consideration as well as possible action on an agreement with The Retail Coach.
Other items in new business to be discussed and considered include the engagement of special legal bond counsel as well as additional streetlights for a subdivision.
The board may also act on the sale or recycling of surplus property.
The board will gather at 7 p.m. at the Oak Grove Civic Center, 2100 S. Broadway.