MORGAN COUNTY, Mo. — A woman from Oak Grove is facing charges after a crash in Morgan County early Sunday morning.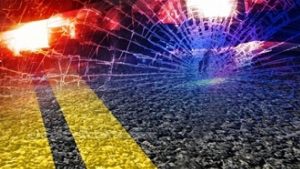 The Missouri Highway Patrol reported investigating a single vehicle crash on Coffman Beach Road about tow-tenths of a mile west of Route Y at approximately 2:00 a.m. Sunday in Morgan County.
The crash occurred as a car driven by Oak Grove resident Ashley Rodriguez-Pazo, 31, was traveling west when she ran off the right side of the roadway.
Her vehicle then went down an embankment before colliding with a ditch. She received minor injuries in the crash.
Rodriguez-Pazo was taken to Lake Regional Hospital to be treated where she was arrested just before 4:40 a.m. Sunday. She now faces one preliminary count each for allegedly driving while intoxicated and careless and imprudent driving resulting in a motor vehicle crash.
She was processed at the hospital and released.