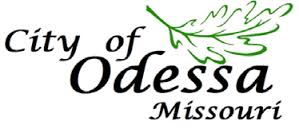 ODESSA, Mo – The Odessa Board of Aldermen met Monday night, July 25, 2016, to resume discussions about Odessa City Lake.
Public comments heard both last night, and through phone calls to several aldermen, indicated public concern about the future of the burn pile at the city lake.
Because of recent abuses, residents have been asked to suspend use of the burn pile.  A short-term burn permit, issued by Missouri Department of Natural Resources as a response to severe weather which required the disposal of vegetative debris, was reviewed at the meeting to examine breaches of compliance.
At issue is the size of the pile, which takes too long to burn, and the addition of materials not allowed by the DNR permit.  It was determined that using a more secure area would restrict access from non-Odessans who are suspected of contributing to the pile.  A site was suggested at Hughes Road near the Wastewater Treatement Plant that could be closed off and more easily monitored.  Utilizing a tree-chipping service would leave a pile of mulch, from which, residents could take freely.  Alderman Stevens also suggested having both the chipping service, and burn options available.  The matter will be taken up again at the August 8 meeting.
The VFW fishing derby was approved by the board, after representatives of the event spoke at the meeting.  Scheduled for August 20 at Lake Venita, kids 0-14 yrs can participate for free in the catch-and-release event.  Drinks will be provided.  Last year, 235 fish were caught.
Other public comments came from owners of six acres on 9th Street.  They desired permission to build in the absence of any knowledge about the possibility of sewer connections.  Public Works Director, Paul Conway, stated the size and location of sewer pipes needed to be established before moving forward with the request.  Consultation with an engineer was also advised.  The couple was advised to visit with the Planning and Zoning Board.
A resolution was approved regarding a contract which, after efforts from financial advisor, Sidney Rustman, placed the care of all city copiers and mailing machines under a single contract.  The city would reportedly save approximately, $7,500.
The purchase of a manure spreader would also save the city money.  Bought for the purpose of spreading sludge from the treatment plant, it was approved with the idea that the nearly 20 thousand dollar purchase would suffice in place of purchasing a more expensive piece of equipment to do the same job, valued at $160,000.
The Mayor's report included concerns of flooding at City Hall, and mention of Puddle Jumper Days.
The City Administrator's report contained good news regarding the project on McDowell Street.