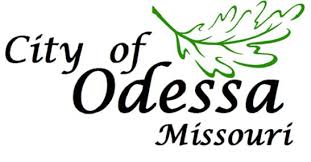 ODESSA, Mo – The Odessa Aldermen quickly reviewed and approved several ordinances before adjourning to a closed session.
The meeting, May 9, 2016, began with approving needed corrections for the minutes of the previous meeting.  Alderman Stevens suggested the changes.
The Mayor's report included comments regarding the ribbon cutting at the northwest waste water treatment plant, as well as the breakfast at Crown Church during National Day of Prayer.
Alderman Stevens also commended those responsible for events during the ribbon cutting ceremony.
Alderman Harves, in his report, made note of a street sign at Johnson Drive, that may need to be re-positioned.
The board's introduction to the new Utilities Clerk, Verna Cione, was rescheduled for the next board meeting.
The appointment of Jenny Norris to Court Clerk took place at the meeting.
The renewal of a maintenance agreement with Cummins Central Power, LLC for the upkeep of five different generators for three more years was approved.  Alderman Lockhart desired information about the estimated cost of repairs in contrast with the amount provided for in the agreement.  Utilities Director, Paul Conway, said he could provide that information later.
An ordinance considering the re-plat of sections near North 1st and 2nd Streets, requested by Maple Realty, was reviewed and approved unanimously.
An ordinance to revise pay schedules for both exempt and non-exempt employees was considered timely since there have been recent issues.  Comments by the Mayor indicated a desire to separate the issue by salaried and hourly employees in order to revisit the salary structure.  The measure's first reading passed, and will be taken up again at the next meeting.
City Administrator, Mickey Ary gave his report.
The meeting adjourned to closed session.