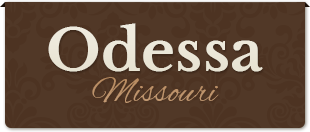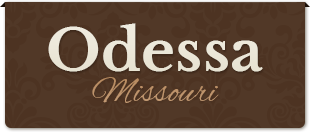 The Odessa Board of Aldermen welcomed a newly elected member, representing Ward 3, Ray Harves.  He replaces departing alderman, Mark Bellington.
Public comments were fielded, which included more commentary from representatives of Fraternal Order of Police Lodge 16.  Officer William Stratton cited the persisting dispute with the aldermen in coming to a contract agreement, and expressed the desire for open communications between both parties, while lamenting the lengthy process has, thus far, taken up the span of a year.
Re-elected Mayor, Adam Couch, gave his report, which also included a proclamation declaring 'Fair Housing Month.'
In Aldermen's reports, much positive comment was heard regarding improvements to the city lake by the Public Works Department.
Alderman, Mark Bellington, who is leaving the council, was given the last word.
Mayor, Adam Couch, presented Bellington with a plaque, in gratitude for exceptional service to the city of Odessa.
An ordinance was approved certifying the recent election results, which included the election of Ray Harves, and the passage of a referendum on vehicle sales tax.
Oaths of office were taken by:
Jennifer LeBlanc serving as city collector.
Steve Lockhart representing Ward 1.
Steven Wright representing Ward 2.
Ray Harves representing Ward 3.
A motion was passed to re-plat certain private property in what Planning and Zoning Chairman, Marty McDermed termed, a 'lot merger.'
A resolution was passed accepting a contract with KAT Excavation for improvements on the Johnson Drive project.
One ordinance entertained possible revisions of city regulations pertaining to signage.  Mayor Adam Couch remarked the proposal had been under review for nearly two years.  However, concerns were raised by Alderman Stevens, who was of the opinion that signage regulation and other city codes were becoming burdensome.  The ordinance was intended for review only, but aldermen still voted against the measure 3-to-2.  Aldermen Wright and Carmody voted for the measure.  Ray Harves abstained from the vote.
City Administrator, Mickey Ary gave his report.