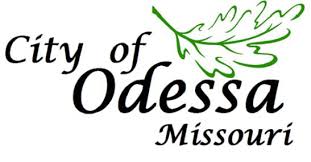 ODESSA, Mo – A meeting of the Odessa board of Aldermen Monday evening, November 28, included the appointment of EMS Director and a resolution to upgrade radio equipment used by Odessa law enforcement.
After passage of consent items, Mayor Adam Couch gave his report which included thanks for all who took part in the lighting ceremony.
Several aldermen concurred with the Mayor's comments, including aldermen Stevens and Wright.
There were reportedly not many applicants for Director of Emergency Medical Services.  Mayor Adam Couch said he could recall only one person who was interested in the position.  The aldermen board approved the appointment of Keith Gibson to EMS Director.   Despite being the only person under consideration, Mayor Couch believes Gibson to be well-qualified for the position.
Gibson has served in the department since 2002 as a paramedic.  He will stay on as an hourly employee, with a weekly stipend double his current amount.
The salary of the Interim City Administrator, Sidney Rustman, was never adjusted when he assumed the responsibilities of that office.  An increase, retroactive to that time, was approved by the board.
A new facility to be occupied by Advanced Industries is expected to be built on four lots behind Ricochet's Billiard Cafe.  A re-plat of those lots was approved by the Planning and Zoning Board, and subsequently, by aldermen at Monday's meeting.
An equipment upgrade for Odessa law enforcement was approved authorizing the Mayor to execute an agreement with KC Wireless Inc. for the upgrade of handheld and vehicle radios for the Sheriff's Department.  Interim Administrator, Rustman, noted the equipment would belong to the city, and not Lafayette County.  The proposal would cost over $13 thousand.
The new equipment would allow law enforcement to access the stronger car-radio signals from handheld units.
With the cost for rock removal in the Northwest Tie Project being unclear, up to $85 thousand was approved by the board to ensure construction would continue unabated.
Language in a city ordinance concerning preferred building materials was cleared up in an ordinance approved 5-1.  Alderman Lockhart voted against the action, stating that restrictions on metal siding in certain locations was not necessarily in the city's best interest.  The change cleared up the ambiguity of a statement in the ordinance that certain materials would be preferred.  Stronger language clearly prohibits or allows certain materials.
Interim City Administrator, Rustman, gave his report.