RICHMOND, Mo. — Bond is set at $100,000 for a Kansas City man currently held for felonies in Ray County.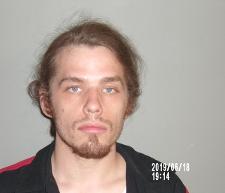 A probable cause statement states a woman called police after worrying that 24-year-old Russell Chittim stole her vehicle after working on it. Police were able to track the vehicle to a location in Lawson and followed Chittim to the woman's residence.
It was revealed Chittim did not possess a drivers license and was also found to be in possession of methamphetamine. Chittim is facing felony charges of possession of a controlled substance, forgery, and misdemeanors of unlawful possession of a drug paraphernalia and driving while revoked or suspended.
Chittim is in custody at the Ray County Jail.