LAFAYETTE COUNTY, Mo. — An Odessa resident is formally sentenced.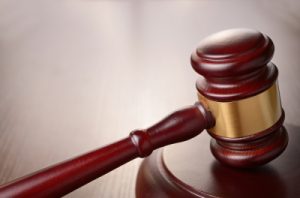 Brian Hahn, 43, of Odessa was sentenced to 16 years in the Missouri Department of Corrections on June 3. He was found guilty by a Lafayette County jury on April 17, of two felonies of possession of a controlled substance of oxycodone and possession of a controlled substance – acetominophen/hydrocodone.
The defendant was also found guilty of the misdemeanor of possession of a controlled substance – marijuana. The jury reached its verdict in only 35 minutes.
Charges were brought after deputies with the Lafayette County Sheriff's Office responded to the residence of Hahn with the Division of Family Services to conduct a welfare check. Deputies were granted consent to search the bedroom of the defendant. In the dresser belonging to the defendant, several pill bottles were located, along with the controlled substances and a set of digital scales, which are commonly used to measure or weigh illegal substances.
When the deputies asked Hahn about the pills that were located, Hahn told law enforcement he had them because he was a drug user so he either wanted to use them or sell them.