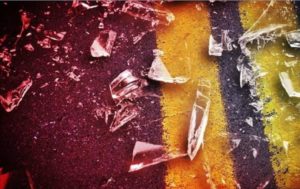 JOHNSON COUNTY, Mo. – An Odessa driver is injured after a head on collision in Johnson County Tuesday evening.
The crash occurred around 6:40 p.m. in the northbound lane of County Road 960 Northwest of Highway 131. The Missouri Highway Patrol report says a vehicle driven by Joseph Specker, 34, of Odessa was southbound when it crossed the center line and hit another car head-on.
Specker was transported to Centerpoint Hospital for treatment of injuries described as serious. The other driver, Pointsetta Bunyar, 22, of Oak Grove, was not listed with injuries.