ODESSA, Mo.– City Council members plan to address recent issues surrounding the city's police department at the next City Council meeting.
The city recently announced they are securing backup support from the County Sheriff's department in order to ensure the protection of its citizens, after the resignation of the department's Chief of Police, one sergeant, and a reserve officer.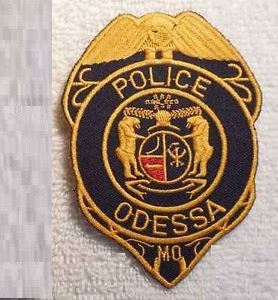 To hear a previous interview between KMZU's Mike Stone and Odessa Mayor Adam Couch, click here.
According to the press release, in early July 2016, Chief of Police Scott Newhouse was placed on administrative leave as a result of a complaint filed directly with the Lafayette County Sheriff's office by another officer.  The Sheriff completed his investigation and forwarded the results to the Lafayette County Prosecutor who then referred it to the Attorney General's office for review.  Newhouse remained on Administrative Leave pending that review.  During the period of Chief Newhouse's leave, the City instituted a hiring freeze on full time officers and relied on the officers and reserves in the City's employment at that time.
On August 16th the City received notice from the Missouri Attorney General's office that, based on their review, no charges would be filed against Chief Newhouse.  Consequently, the City was obligated to immediately reinstate Chief Newhouse from administrative leave to active duty.  Chief Newhouse then tendered his resignation on August 17th to the City Administrator. In a closed meeting on Aug. 17, the resignation was accepted by the Board of Alderman.
Following the announcement of the Chief Newhouse's reinstatement but prior to the closed meeting the City received the resignation of one sergeant and a reserve officer and experienced several acts of vandalism regarding the slashing of tires on each police department vehicle as well as vulgar property damage inside the Police Department itself.  These acts are under investigation.
In response to the loss of officers and to ensure the protection of its citizens, the City has secured backup support from the County Sheriff's department in order to provide coverage.  This will continue as long as needed.
The next Board of Alderman meeting is scheduled for Monday, August 22nd at the Community Center at Dyer Park.  During this meeting, it is expected that the City will address recent events and concerns that citizens have expressed.