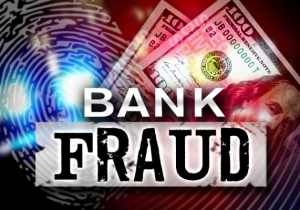 KANSAS CITY, Mo – An Odessa woman pleaded guilty to bank fraud charges Wednesday, March 2, 2016.
A statement from the U.S. Justice Department's Western Missouri District, says Susan E. Jones, 57, pleaded guilty after waiving her right to a grand jury, Wednesday.
Jones admitted to defrauding the Bank of Odessa out of over 924,000 dollars since 2007.  Jones was the corporate secretary of a used truck dealership, Transtar Truck Sales Inc., located in Bates City.
To obtain financing for the purchase of their trucks, a revolving line of credit was used, through loans offered by Bank of Odessa.
The bank required the original titles of vehicles, which were used as collateral.
According to the Justice Department, Jones began providing copies of titles belonging to vehicles which Transtar did not own.  Jones claimed she was only able to provide a copy because of timing issues with obtaining the original title.  The court reviewed at least 38 instances of this having occurred.
Bank of Odessa claimed those vehicles would not have been used as collateral had they known of Jones' practice, and would not have serviced the loan.  The bank claims to have lost approximately $924,355.
In assistance with the case, the FBI discovered heavy, personal spending by Jones during this time period, which included withdrawals at casinos, payments to over 200 bars and restaurants, Chiefs season tickets, and a vacation club in Hawaii.
Jones will serve a prison sentence of one year, and one day, as well as responsibility for a money judgement of $778,943, less any payments already made, including $307,340 already payed.