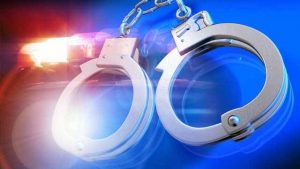 CARROLLTON, MO – Officers of the Carrollton Police Department conducted a traffic stop in the 100 block of N Mason Street, Wednesday morning for suspicion of DWI.
According to a press release, a violent altercation ensued after officers attempted to take the driver into custody. One officer sustained what was described as a debilitating moderate injury and is being medically treated. The other officers sustained minor physical injuries and have returned to work.
The Carroll County Sheriff's Office and the Missouri State Highway Patrol, assisted in the arrest. Formal charges are pending.