LEE'S SUMMIT, Mo. — Missouri State Highway Patrol announces an officer involved shooting Monday afternoon.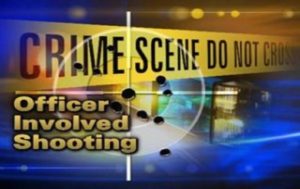 According to a press release, a Lone Jack officer pursued a suspect vehicle on Highway 50 into Johnson County after 1 p.m.
The pursuit lasted several miles and ended when the suspect's car hit spike strips deployed by highway patrol. Police report the suspect exited the car and threatened a state trooper with a long gun, leading the patrolman to shoot and wound the man.
The trooper was not injured and the shooting is under investigation. The cause of the pursuit and suspect identification are not yet revealed.