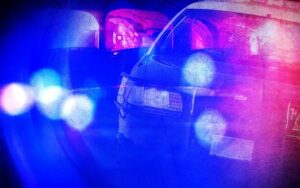 CHILLICOTHE, MO – Chillicothe police report an assault on a police officer Tuesday.
An activity report released by police indicates that an alleged intruder on Mansur Street punched a responding officer in the face with a closed fist early Tuesday. The unnamed suspect, who was believed to have been under the influence of illicit drugs, was medically cleared for confinement, and taken to Daviess-Dekalb Jail in lieu of $10,000 bond.
The 31-year-old subject was found to have been recently released from prison on parole. Police were initially called to the 300 block of Mansur by a resident who claimed to have been assaulted by the suspect.
The officer is expected to recover from the injury.