BUCHANAN COUNTY, Mo. – Two St. Joseph police officers will not be charged over an officer involved shooting in December.
On Friday, the Buchanan County Prosecuting Attorney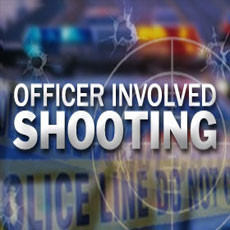 announced the decision in the death of Christopher Kelly. Kelly was shot December 28th, at 1007 South 12th Street in St. Joseph. Officers Brett Sagel and Matthew Kneib were at the residence looking for an individual with an outstanding warrant. The officers found Kelly hiding in a bedroom closet with a handgun. When Kelly refused to drop the gun, one of the officers deployed his taser, which had no effect. Kelly raised the weapon and both officer fired, killing him at the scene.
The Missouri Highway Patrol investigated the shooting.