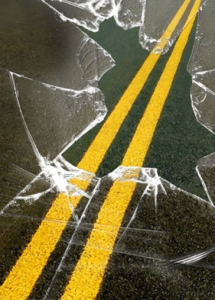 MARSHALL, MO – Marshall officers responded to a two vehicle accident involving injuries Tuesday afternoon.
The impact reportedly left debris in the roadway at 240 Highway and Odell Street, prompting the partial closure of the intersection. An investigation indicates a vehicle driven by Norma Mobley, 65, of Slater drove across traffic on 240, and was struck by a second vehicle.
Mobley, and Judith Smith of Nelson were taken to Fitzgibbon Emergency Room for treatment of unspecified injuries.