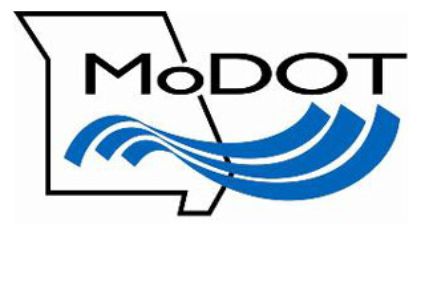 MoDOT officials are planning to cut the ribbon on a pair of bridges.  Click to hear KMZU's Brad Hartman talk with Howard County Area Engineer Mike Schupp:
Press Release from the Missouri Department of Transportation
HOWARD COUNTY – On Tuesday, Jan. 24, the Missouri Department of Transportation will join local officials to celebrate the completion of two bridge replacement projects on Route 240 in Fayette, Mo.
The ribbon-cutting ceremony will take at 10 a.m. on the parking lot of Farm Bureau Insurance, 144 Highway 240. The event is open to the public and will be held rain or shine.
The two bridges, over Bonne Femme Creek and Bonne Femme Creek Overflow, are located just west of Route 124. The previous structures were built in 1932. Both were completely replaced, one half at a time, in order to allow traffic to continue use Route 240 during construction. The bridge closest to Route 124 was also widened to accommodate a left turn lane for vehicles turning from Route 240.
"We are very pleased to be able to replace two bridges along this major route in Howard County," said MoDOT Assistant District Engineer Travis Koestner. "We appreciate the support received from the community while work was underway."
The $1.87 million project began in June 2011 and was completed in November 2011. Widel, Inc. of Blackwater, Mo. was the contractor for the work.
For more information about this project or other transportation-related matters, please call 1-888-ASK-MoDOT (275-6636) or visit www.modot.org/central. You can also follow MoDOT's Central District on Twitter at https://twitter.com/MoDOT_Central or on Facebook at www.facebook.com/MoDOTCentralMissouriDistrict.