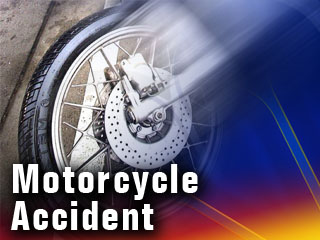 HUNTSVILLE, Mo – An accident in Randolph county was serious for two Shelbina residents.
On Sunday afternoon, October 25, 2015, two Harley Davidson motorcycles collided when John D. Jennings, 50, braked for congested traffic at Route JJ east of Huntsville, which caused the vehicle to overturn and skid into the rear of a second motorcycle occupied by  Daniel M. Howard, 40, of Shelbina.
According to an accident report from Missouri Highway Patrol, Jennings and his wife, Debra Jennings, 51, were both ejected from the bike. They were later transported by air to University Hospital with serious injuries.
No injuries were listed for Howard.