OSAGE COUNTY, Mo. – A rear end pileup in Osage County was fatal for a driver from Dixon, Missouri, Tuesday afternoon.
Five vehicles were involved in the southbound crash on Highway 63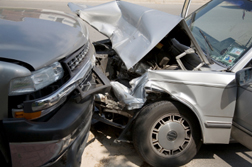 at Route JJ, around 1:30 p.m., Tuesday. The highway patrol crash report says that Tina Fountain, 47, of Ballwin, Rebecca Weyrauch, 32, of Ava and David W. Harper, 55, of Dixon, were stopped behind a vehicle driven by Taylor Allen, 26, of Freeburg, who was making a left turn. A tractor trailer driven by Nathan Duff, 30, an Tunas, slammed into the rear of Fountain, pushing all the cars into Allen. David W. Harper was pronounced dead at the scene.
Fountain was treated for moderate injuries and Taylor Allen's wife, Tori Allen, 26, for minor injuries at University Hospital.