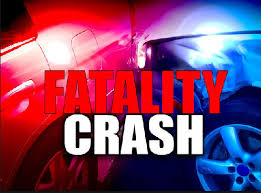 HOLT, Mo – A fatality crash in Holt Missouri involved three vehicles Wednesday morning, May 11.
The Missouri Highway Patrol assisted at Route PP in Holt, Missouri, where an eastbound vehicle, driven by Michael Sell, 35, reportedly crossed the center line, and struck a westbound vehicle.  The driver, Michael Parman, 55, of Lathrop, was pronounced dead at the scene.
Troopers say Parman's vehicle was struck by two different vehicles during the course of the accident.  He was not wearing a seat belt.
Minor injuries were incurred by Sell, and passengers Henry Sell, 6, and Georgia Sell, 5.
Another driver, Rachel Tatro, 28, of Lathrop also suffered minor injuries.
All injured persons were taken to Liberty Hospital.