CALLAWAY COUNTY, Mo. – A manhunt was undertaken by the Missouri Highway Patrol and Callaway County Sheriff's deputies after a car drove off the interstate to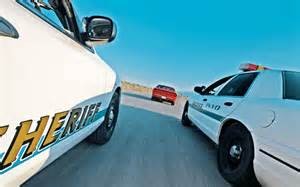 avoid a traffic stop near Kingdom City Wednesday morning.
The sheriff's department issued a post that said a trooper observed a jeep on Interstate 70, just before 11:00 a.m. yesterday, that was displaying stolen license plates. Before the trooper initiated a stop, the jeep turned off the highway, crossed a ditch and drove onto a nearby county road. The jeep was later found abandoned at County Roads 220 and 210.
One possible suspect is in custody and the search for a second continued into the evening.