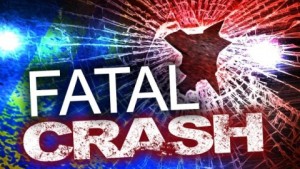 PETTIS COUNTY, Mo. – A two vehicle crash in Pettis County Saturday, September 5, 2015, at 8 p.m.,  proved fatal for one of the four victims.
According to the Missouri State Highway Patrol crash report, Donald Egelston, 63, of Lincoln, Missouri was driving southbound on US-65 at Manilla Road when he traveled off the left side of the roadway, crossed the median and hit the second vehicle head on.
Reportedly, the second vehicle was driven by Stephen Kucynda, 69, of Sedalia, who received moderate injuries and was transported by ambulance to Bothwell Hospital. Kucynda's passenger, also of Sedalia, Rhonda Kucynda, 69, was transported to Centerpoint Medical Center by helicopter with serious injuries. Both were wearing their safety devices at the time of the crash.
Egelston, the driver of vehicle one, was transported to University Hospital where he was pronounced dead. He was not wearing a safety device. His passenger, Elizabeth Hayes, 52, of Marshall, was also transported to University Hospital with serious injuries.It was reported at "unknown," as to whether she was wearing a safety device.