GREENE COUNTY, Mo. — Missouri Highway Patrol responded to an accident in Greene County this morning.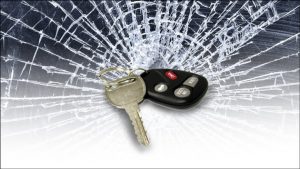 Reports indicate Kristopher D. Moore, 30, of Buffalo, was eastbound on I-44, eight miles west of Springfield, when he ran off the roadway and struck a concrete barrier.
A passenger Miranda M. Moore, 27, of Buffalo,  sustained moderate injuries and was taken to Cox South by EMS.
She was reportedly wearing a seat belt.