MACON COUNTY, Mo. – Two teenagers from Atlanta, Missouri, have been injured by an ATV crash in Macon County.
The incident occurred on Larado Avenue, three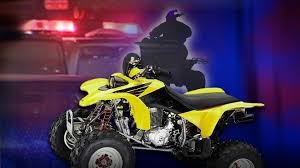 miles Northeast of Atlanta around 4:35 p.m., Saturday afternoon. The Missouri Highway Patrol report says Aleassa Hruska, 15, was northbound when she traveled through a T intersection and struck a utility pole, ejecting herself and a passenger, Maskenzie White, 15,.
Hruska had minor injuries and was taken by private vehicle, but White was flown to University Hospital with moderate injuries.