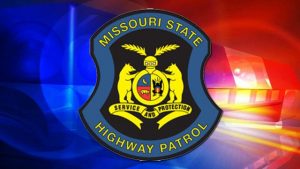 (PETTIS COUNTY, Mo) – A one vehicle crash in Pettis County just before 6:30 a.m. Monday, December 25, 2017, injured a local resident.
According to the Missouri State Highway Patrol Cassandra L. Echoff, 24, of Sedalia, was northbound on Quisenberry Road just south of Palmer Road, when the vehicle struck a patch of ice.
The vehicle went off the right-side of the roadway and came to a stop after striking a tree stump.
Echoff was taken to Bothwell Hospital for treatment of minor injuries.