HENRY COUNTY, Mo. – A Clinton driver was injured when his vehicle ran off the road in Henry County Tuesday afternoon.
According to the Missouri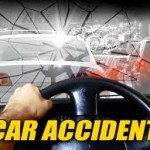 State Highway Patrol, Stephen Parker, 23, was southbound on Route A/C at Northeast 800 Road when his pickup ran off the right side of the blacktop and struck a utility pole.
Parker was transported to Golden Valley Hospital with moderate injuries.