PETTIS COUNTY, Mo. – A Lamonte driver was injured when his vehicle overturned in Pettis County Saturday, November 14, 2015.
According to the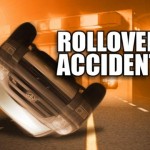 patrol report, the accident occurred shortly before noon on Highway 127, North of Route D, when a northbound vehicle driven by Michael Kelley, 59, ran off the right side of the roadway, overturned and struck a fence.
Kelley was transported to Fitzgibbon Hospital with serious injuries.