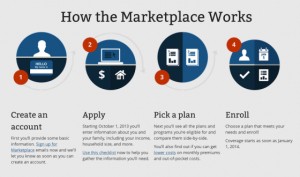 MISSOURI –  Open enrollment for the Affordable Care Act begins, Sunday, November 1, 2015, and ends, Sunday, January 31, 2016. However, if Missourians want their coverage to begin on January 1st, the enrollment deadline is, Tuesday, December 15, 2015. Any enrollments completed after December 15th, but within the open enrollment period, will begin coverage, Monday, February 1, 2016.
Debbie Johnson with the University of Missouri Extension, explains the fees that can incur for Missourians who do not have health insurance. Facts are also provided by Graham McCaulley and Brenda Proctor, who are both Assistant Professors of Personal Finance Planning with MU Extension.
Another important note to mention is, even if you enroll you still may not be covered by the affordable care act. Health insurance coverage does not begin until the first premium payment is met. If you have your payment method ready, you can pay upon enrollment and your coverage will begin right away.
Missourians without health insurance should except fairly large fines from the government this year and those fines will only get bigger in 2016. There are some exceptions to these fines, such as, income and religious beliefs, but proper documentation must be submitted. The government will withhold the fines for lack of coverage from citizens income tax return. If you are without health coverage for a period of time less than 3 months out of the year, there will be no fine.