JEFFERSON CITY, Mo. — According to a news release from the Missouri Department of Conservation preliminary data shows that deer hunters in Missouri harvested 96,131 deer during the opening weekend of the November portion of the fall firearms deer season.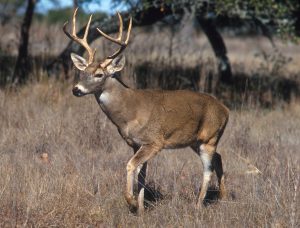 Opening weekend began November 12, 2016. Of the 96,131 deer harvested, 55, 753 were antlered bucks, 8,873 were button bucks, and 31, 505 were does.
Top counties for opening weekend were Franklin with 2,041, Howell with 1,950 and Texas with 1,939.
The November portion of fall firearms deer seasons continues through November 22, 2016. Archery deer season opens again November 23, 2016 and runs through January 15, 2017. The late youth portion of firearms deer season runs from November 25, 2016 to November 27, 2016. The antlerless portion of firearms deer season runs from December 2, 2016 to December 4, 2016. Finally the alternative methods portion will run December 24, 2016 through January 3, 2016.
Deer hunting gives Missouri a 1 billion dollar annual boost to the state and local economies.
For current ongoing preliminary harvest totals by season, county and type of deer visit the MDC website at http://on.mo.gov/1jjz7Ew