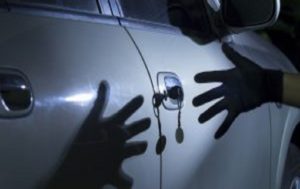 CARROLLTON – An Oregon man is facing multiple charges after being caught with a stolen U-Haul in Carrollton.
On Aug. 19 at 12:02 a.m., the Missouri State Highway Patrol received a tip of a stolen vehicle. Travis N. Bronson, 30, originally from Oregon, was first spotted at Casey's General Store. Bronson was spotted and arrested by highway patrol at Break Time at 12:25 a.m, according to the probable cause statement.
Once in custody, Bronson revealed he had stolen the U-Haul from a lot in Kansas City by locating a key from a lock box that was not secured properly, the probable cause statement says. Bronson's goal was to travel to the east coast and planned to do so "by any means necessary." According to the probable cause statement, Bronson insinuated that he would steal another vehicle once he was released. Bronson also stated that he did not have a license and was originally from Oregon.
A search of the Bronson's items inside recovered paperwork showing he was currently on bond from the state of California, a large machete and a set of 52 keys. The keys were recognized to be used to commit burglaries of both facilities and vehicles, and were seized as evidence. A records check showed Bronson's license was suspended in the state of Oregon and he had felony warrants issued in California and Oregon for theft.
Bronson was transported to the Chariton County Jail under a 24-hour hold on a warrant for driving while revoked, first degree tampering with a motor vehicle, and possession of burglary tools. According to the probable cause statement, there are currently warrants issued for Bronson in California for motor vehicle theft with a $50,000 bond and in Oregon for probation violation for two counts each of burglary, theft, criminal trespass and one additional offense at no bond.  A bond hearing in Carroll County is scheduled for Aug. 26.