LEXINGTON, Mo– Two Oregon residents have been arrested for drug trafficking in the first degree in Lafayette County.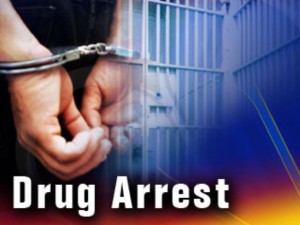 UPDATE: 1:15 pm – Deputy Sheriff Martin H. Dye conducted a traffic stop on a 2006 Toyota Tacoma with expired Oregon plates.
Officer Dye observed discrepancies between the suspects' stories and suspected criminal activity. After being denied verbal consent to a vehicle search, Officer Dye called in a K9 unit to conduct an open area sniff of the vehicle. Officer Dye and Missouri State Highway Patrol Sgt. R.B. McGinnis opened the toneau cover of the vehicle and discovered six large duffle bags full of marijuana.
The total weight of the six duffle bags of marijuana was approximately 150 pounds.
Susan West, 57, and David Mortan, 45, were arrested in Lexington on January 14, 2016. The court has set bond for West at $75,000 cash or surety and for Mortan at $75,000 cash only.
KMZU has requested probable cause from the Lafayette County circuit office.
Court proceedings have not yet been scheduled.