LEXINGTON, Mo. — An Orrick man is charged with a firearms felony.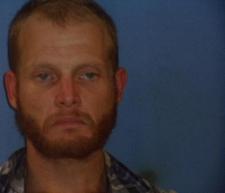 Court documents list 4 charges for 34-year-old Manden Chapman, with one felony and three misdemeanors. A hearing is scheduled for Oct. 28 at 9:30 a.m.
Cash only bond is set at $50,000. He is currently in custody at the Lafayette County Jail.