CALDWELL COUNTY, Mo. — A Colorado resident was arrested this afternoon in Caldwell County.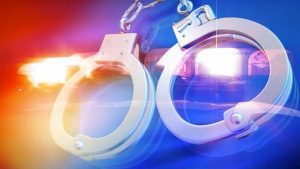 Kalem E. Eaton, 26, of Colorado Springs, Colorado, was arrested and charged with felony possession of a controlled substance, misdemeanor possession of marijuana, misdemeanor possession of drug paraphernalia and excessive speed.
Eaton is on a 24 hour hold at the Caldwell County Detention Center.