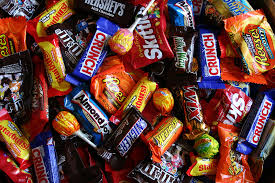 CONCORDIA, Mo. — With trick-or-treat safety on parents' minds as Halloween approaches, the health risks associated with the sugary holiday are in the distance.
As kids bring back bags of candy Saturday evening, it is up to parents how to ration the candy to promote healthy habits. According to Jennifer Patterson, nurse practitioner with the Live Well Clinic in Concordia, the sugary splurging that takes place during the Halloween holiday could have long term effects.
"We need to be aware all year long because of the risk of childhood obesity, and then because of the risk of childhood diabetes," said Patterson.
Patterson said even a single night of excessive candy consumption could increase the risk of diabetes and other diseases.
Parents should also be aware of dental hygiene through the remainder of the holiday season. With increased sugar consumption comes potential threats of decay and gum disease.Simply rationing the candy out over an extended period of time could help reduce this issue.
"Let them know four or five pieces that evening," Patterson said. "There should be a place that it's stored. Not in the kids room. Not in a drawer that's easy access. They should only get one or two pieces per day."