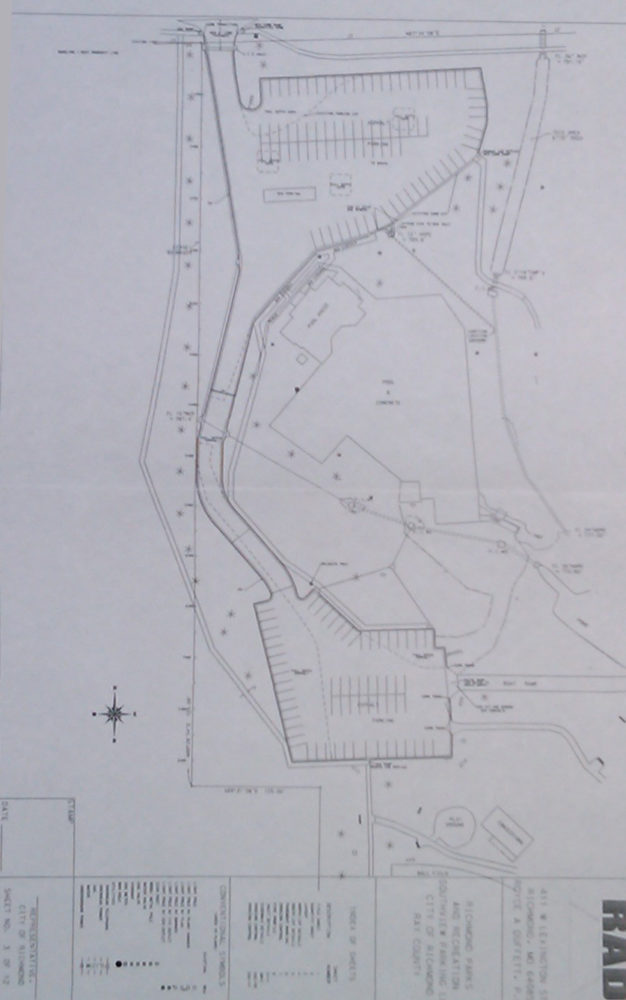 The Richmond Park Board has cleared one hurdle in their quest to construct a better parking lot near Southview Park.  Council gave the board the green light on Tuesday to move forward with their plans.  Click to hear KMZU's Chelsea Waade talk with City Administrator Ron Brohammer:
The proposal would expand the lot by about 28 percent.  "When it is all done there will be about 140 parking spaces, which is probably in the neighborhood of 30 or more than we have now. In addition, they will widen the road that connects the two parking lots and makes it that drivable.  They also plan to install some sidewalks along the area of both parking lots," Brohammer said.
The project is estimated to cost $535,000.  According to Brohammer, the park board has been anticipating this expense for some time.  "[They] have about $235,000 to get started on this project.  They plan to borrow about $300,000 for a five year period.  Their payback would be about $60 – 67,000 per year for the five years.  A number of years ago residents passed a sales tax for parks and the board will also have money coming in from property taxes."
The sales tax generates about $225,000 dollars. The park board would ultimately be responsible to pay back the debt.  They hope to begin construction in early March.  It should take about three months to complete.