JEFFERSON CITY, Mo. – Attorney Chris Koster announced today that Zachary R. Clampitt, 26, formerly of Park Hills, was sentenced to life in prison without the possibility of parole, plus an additional 115 years, for the 2012 homicide of Thomas Espy, 57, of St. Louis.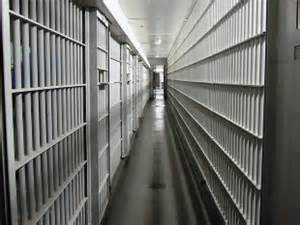 According to a press release, Espy owned a hunting cabin in Reynolds County and vacationed there often during his retirement. Clampitt and a co-defendant, Tyson Fortner, drove to the property in the early morning hours of April 25, 2012. Once there, they began to burglarize a tool shed a vehicles.
Clampitt looked inside the main cabin and saw Espy asleep on his couch. Clampitt shot Espy in his sleep with a .38 caliber semi-automatic pistol, killing him. He fled the scene when two friends vacationing with Espy awoke to the sound of the gunshots and began to turn of the lights.
A month later, Clampitt attempted to run over a St. Louis police officer during a traffic stop. Five days later, he was apprehended after being found hiding in a hotel attic. St. Louis police found the murder weapon Clampitt had used to kill Espy in the stolen vehicle he was driving. Clampitt pleaded guilty to felonies of assaulting a police officer, resisting arrest, and felony property damage.
He was also convicted in 2013 for a felony burglary that took place a month before the murder in St. Francois County, and has 2008 felony convictions of assaulting a police officer and resisting arrest.
Clampitt was sentenced to life in prison without the possibility of parole for the 1st degree murder charge, 100 years for armed criminal action, and the maximum 15 years for burglary in the 2nd degree as a persistent offender. His co-defendant, Fortner, testified against Clampitt and was sentenced to 15 years in a plea agreement for 2nd degree murder.
"Zachary Clampitt deserves to remain in prison for the rest of his life for his senseless murder of Thomas Espy," Koster said. "My thoughts and prayers go out to Mr. Espy's family and friends."