KANSAS CITY, Mo. – United States Attorney for the Western District of Missouri, Tammy Dickinson, announced Monday, February 22, 2016, the owner of two daycare facilities in Parkville, Mo., and Platte City, Mo., has pleaded guilty in federal court today for failing to pay $891,572 in payroll and other taxes to the IRS.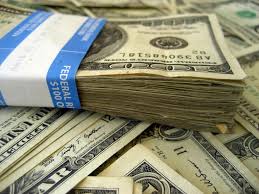 According to a press release, Lynn Jordan, 47 of Parkville, Mo., opened Growing Places, Inc., in Parkville in 1999 and closed it in 2011 to open South Platte Early Education Center, LLC, using the same business location, clients, assets, employees, etc. Jordan then closed this business in 2012.
A second daycare facility, Growing Places Platte City, Inc., was opened in 2006 and closed in 2009. Jordan then opened GPPC, Inc., using the same business location, clients, assets, employees, etc., but used a different employer identification number. Jordan did this due to having problems paying business expenses and owed a lot of money to the IRS. The business was closed in 2010.
Jordan admitted, by pleading guilty, the total federal criminal tax loss is $891,572.
Jordan withheld employment taxes from employee's paychecks from 2009 to 2012, totaling $211,704. She also didn't pay over trust fund taxes she had collected from her employees to the IRS, and also failed to pay over the employer's portion of Social Security tax and Medicare tax, totaling $123, 906.
In addition, Jordan did not pay over employment taxes from 2004 to 2008, totaling $506,588, nor did she pay over federal unemployment taxes from 2004 to 2012, totaling $22,294. Jordan failed to file tax returns from 2009 to 2012, the balance due on those returns totaling to $27,079. Jordan spent a total of $320,738 from business bank accounts for several personal expenses, and also made large ATM withdrawals and personal charges.
According to her plea agreement, Jordan admitted to withdrawing more than $150,000 in cash and paid more than $50,000 on the mortgage of her personal residence from business bank accounts.
Jordan is subject to a sentence of up to five years in federal prison without parole, under federal statutes. A sentencing hearing will be scheduled once a presentence investigation has been completed by the United States Probation Office.
This case was investigated by IRS-Criminal Investigation and is being prosecuted by Assistant U.S. Attorney Daniel M. Nelson.