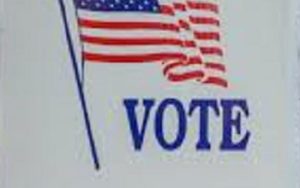 JEFFERSON CITY, Mo. (AP) — The Missouri Supreme Court has upheld a decision striking down a central portion of a 2016 voter photo identification law.
The court's 5-2 decision on Tuesday blocks a law that required voters without a government-issued photo ID to sign a sworn statement while presenting some other form of identification in order to cast a regular ballot. The high court said the required affidavit was misleading and contradictory.  The sworn statement also included acknowledgment by potential voters that they did not possess "a form of personal identification approved for voting."
Secretary of State, Jay Ashcroft, said the court's decision is an "evisceration" of the law.  He also indicated that 63 percent of voters who approved the initial legislation believed the requirement of a voter ID to be reasonable.
One judge, voting against the majority, Brent Powell, argued that the court should have struck down only the contradictory wording instead of the entire affidavit requirement that voters without ID swear to their identity.
That portion of the law was originally blocked by a trial before it could be implemented for the 2018 general election. The Supreme Court rejected the state's appeal.