MISSOURI — The Missouri Feral Hog Elimination Partnership reports the elimination of 10,495 feral hogs from Missouri in 2019.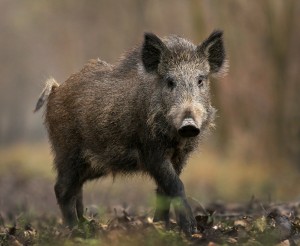 Increase efforts in 2020 will be conducted with multiple agencies to eliminate feral hogs from the state.
"This unified interagency effort is critical to eliminating feral hogs on and around the Mark Twain National Forest," said Amy Salveter, the USFS Public Services Staff Officer representing the MTNF on the unified command team. "We look forward to working with our partners to rid the Missouri landscape of this dangerous and destructive pest."
Elimination in key areas include Mark Twain National Forest lands, beginning in late January. Feral hog populations are established in over 30 Missouri counties.
Members include the U.S. Forest Service, Missouri Department of Conservation, USDA APHIS Wildlife Services and the L-A-D Foundation.