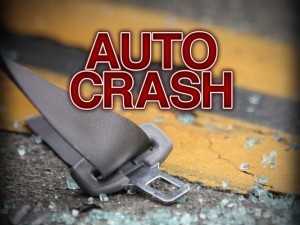 GENTRY COUNTY, Mo. – A passenger received serious injuries in a one vehicle crash in Gentry County, Saturday, March 5, 2016, at 8:22 a.m. Both the driver and the passenger are Atchison, Kansas, residents.
According to the Missouri State Highway Patrol crash report, Jason J. Thomas, 44,  was southbound on US-169, 2 miles south of Gentry, when his vehicle traveled off the right side of the roadway. Thomas overcorrected and skidded back onto the roadway before traveling off the left side of the road and overturning, ejecting the passenger, Crawford.
Jody M. Crawford, 43, who sustained serious injuries and was taken by ambulance to Northwest Medical Center in Albany.
Thomas received only minor injuries and refused treatment at the scene.
Thomas was reportedly wearing his seatbelt when the crash occurred, but Crawford was not.