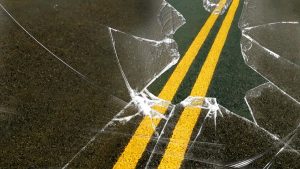 MARCELINE, MO – A crash 2 miles north of Marceline involved out-of-state residents, some of whom received injuries.
Missouri Highway Patrol was on scene at 36 Highway one quarter mile east of Highway 5, where two vehicles collided in the roadway at around 5:30 p.m.
According to a crash report, a vehicle driven by Lucia Morales-Trujillo, 43, of Boling Brook, IL was attempting to pass another passenger car, when it merged back into the driving lane too quickly, striking the vehicle. The passing vehicle overturned multiple times, ejecting one passenger, Margarita Puntos-Coahuilas, 38, who was not wearing a seat belt. She received serious injuries and was flown to University Hospital. Morales-Trujillo was sent to Pershing Memorial Hospital with moderate injuries. Another driver from Illinois was uninjured.