CALLAWAY COUNTY, Mo. – An elderly Columbia woman was hospitalized after a rear end crash on Interstate 70 in Callaway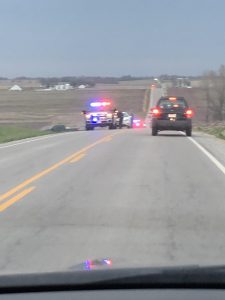 County Saturday afternoon.
The Missouri Highway Patrol says Norma Rekar, 80, was not wearing a seat belt when the car she was riding in was hit just after 2:30 p.m. Saturday. The crash report says Myron Neuffer, 97, of Columbia, was the driver of a vehicle that slowed and was struck in the rear by Cameron Pratt, 17, of Alexandria, Indiana. Neuffer's vehicle went into the median and struck the cable barrier. Rekar was treated for moderate injuries.
No other injuries were reported.