CARROLL COUNTY, Mo. — Picture this: You're a positive, giving and humble person who finds a new passion later in life, just for cancer to try and rip everything away.
That's what happened to Jana Curry, a local Carroll County woman and survivor who had to tie up stage 3 colon cancer after falling in love with competitive steer roping. From Norborne and now living north of Carrollton, she competes locally and nationally with the United States Team Roping Championship. Before there was cancer, she took up roping and explains how that came to be.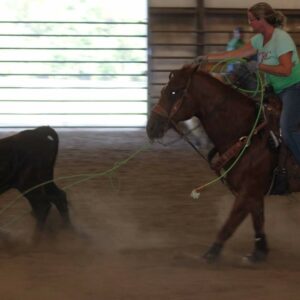 Flash forward to April of 2017 when she doesn't feel well at work and ultimately needed emergency surgery for a colon blockage, and that is when her world changed immediately.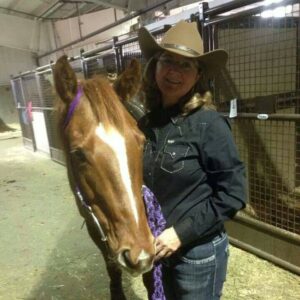 Cancer is one of the most destructive things we have on this planet and just the word will silence the largest crowd. She has also been diabetic for the past 35 years.
She held a diabetic pump training job at one point but left that position shortly before her cancer diagnosis. She still does that temporarily but began working at the Saline County Health Department as a dietician in 2017. During that transition, a few things fell in place, which she credits as God's plan.
During all the hardship, Jana, a religious and optimistic person at heart, nothing was going to ruin her mood.
While her ability to live a normal life and compete was gone for the moment, it did hurt, but that first ride back after the dust settled is now one of the biggest motivators for her.

Jana entered remission and has scheduled check-ups, which she can worry about, but with this experience now comes wisdom. She advises anyone who has to go through her experience to set goals and be happy.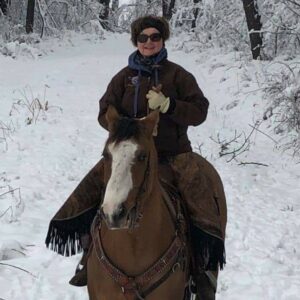 The way Jana looked up to others for inspiration, she gets to pay that forward.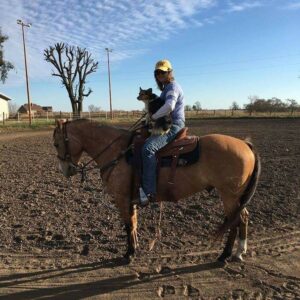 One of her biggest accomplishments as a roper came in Oklahoma City where she placed 9th in a team roping event and split a prize of $7,500.
Jana is a fighter and a survivor. If you listen to Jana, the power of positivity can go a long way and can even beat cancer.