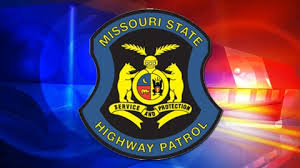 MOBERLY, Mo – An multiple injury accident in Randolph County involved two vehicles north of Moberly on U.S. 63 highway.
According to the Missouri Highway Patrol, a vehicle driven by Bradley Freidel, 55, of Moberly was northbound when he suddenly slowed for an animal in the roadway.  A highway patrol car following Freidel struck his vehicle from the rear.  That car was driven by 26 year old Tyler Obrien of Macon.
Both drivers were listed in moderate condition and transported to University Medical Center in Columbia for treatment of injuries.  Freidel was trasported by Air Evac.