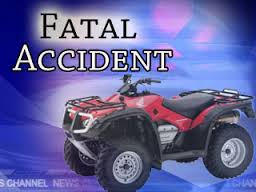 RAY COUNTY, Mo. — A Kansas City resident is dead after a UTV crash in Ray County Saturday night.
The Missouri Highway Patrol investigated a crash on Hartman Road at County Road 158, around 8:25 p.m. last night. According to the report, a passenger, Max R. Deitrickson, 29, was killed when Michael Nitsch, 28, of Rayville, slid on gravel, traveled off the left side of the roadway and overturned.
Nitsch escaped without injury.