BOONE COUNTY, Mo. – A trooper in Boone County made a drug arrest while arresting a driver for an active Callaway County warrant yesterday.
The arrest report says Victor R. Mantle, 30, of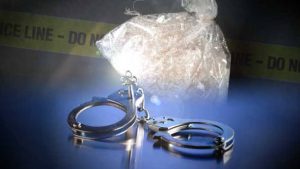 Fulton was wanted on a felony parole warrant when he was stopped around 9:40 last night. A search pursuant to arrest allegedly uncovered methamphetamine, marijuana and drug paraphernalia. There is also an infraction for not wearing a seat belt.
Mantle is being held without bond at the Boone County Jail.